Trade In & Trade Up
Trade In & Trade Up
at Skyline Ford in Salem, OR
Are you thinking about trading in your current vehicle and upgrading to a new Ford? You've come to the right place! Our Ford dealer in Salem is committed to helping you with all aspects of the car-buying experience, including getting the best value for your trade-in and finding your dream Ford vehicle.
Keep reading to learn more about how to trade in and trade up at our dealership. Plus, we can help you sell a car for cash near Salem and give you access to competitive Ford trade-in specials that make it easy to buy a new F-150, Mustang Mach-E or Explorer nearby.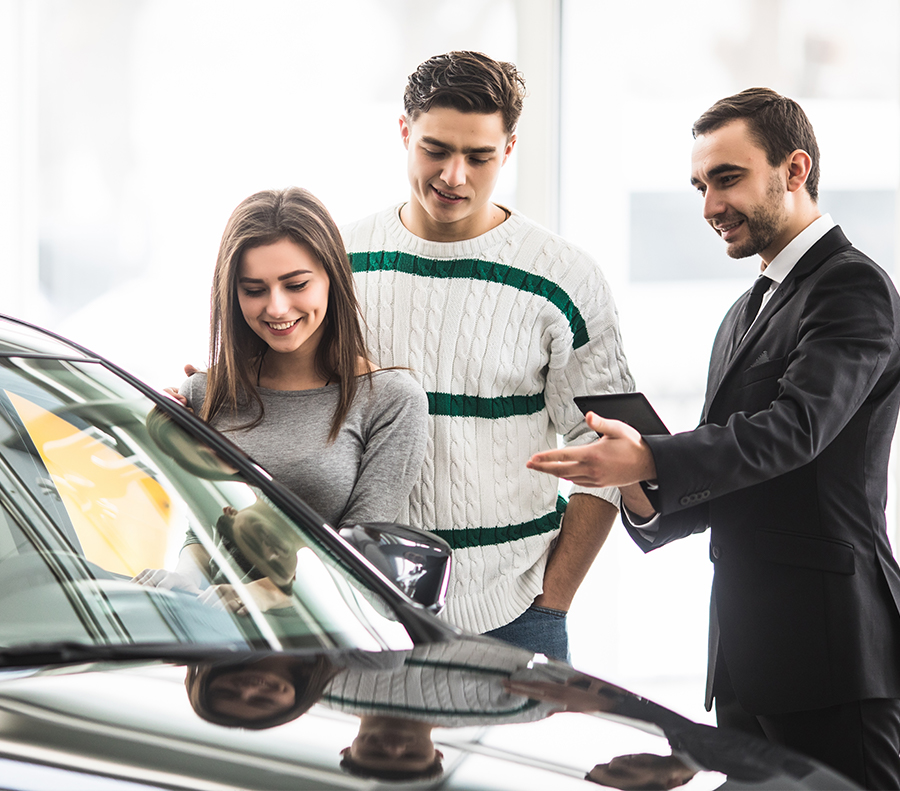 How to Trade In a Car in Oregon
One of the first steps in the trade-in process is determining the worth of your current vehicle. Our dealership provides a free trade-in value calculator that can estimate your car's market value based on its year, make, model and condition. This tool simplifies the trade-in process, allowing you to have a better understanding of your car's worth before you visit our Salem Ford dealership.
Once you know your trade-in value, you can explore our vast inventory of vehicles, including the latest new Ford trucks and SUVs for sale on our lot. Our knowledgeable Ford sales staff can assist you in finding the perfect car to fit your needs, budget and lifestyle — whether you have your eye on a new Escape, Super Duty® or a zero-emissions electric Ford truck or SUV.
What Are the Benefits of Trading In vs. Selling a Car?
One of the benefits of trading in and trading up is that it makes the purchase of your new car more affordable. We pride ourselves in offering the best Ford trade-in specials and trade-in offers, ensuring you receive top dollar for your current vehicle when you buy a new Ford. Plus, you won't have to worry about the hassle of selling your current car, which often entails fielding countless phone calls and arranging multiple test-drives before finding a serious buyer.
If you're simply interested in selling a car for cash in Salem, we can help with that, too! Our dealership is always looking for quality pre-owned vehicles, and we're happy to give you a cash offer for your car if you prefer not to trade it in. This option allows you to walk away with money in your pocket after a quick and seamless transaction — a far easier option than trying to sell your car privately for cash.
Visit Skyline Ford & Trade Up to a New Car Today
From showing you our selection of top-quality Ford vehicles to guiding you through the trade-in process, we strive to make your experience as smooth and enjoyable as possible. To get started, contact Skyline Ford and discover the benefits of trading in and trading up. With our expert staff, vast selection of new and used vehicles and competitive Ford trade-in specials, there's no better time to say goodbye to your old ride and hello to a brand-new Ford.