What is Ford Mobile Service in Salem, Oregon?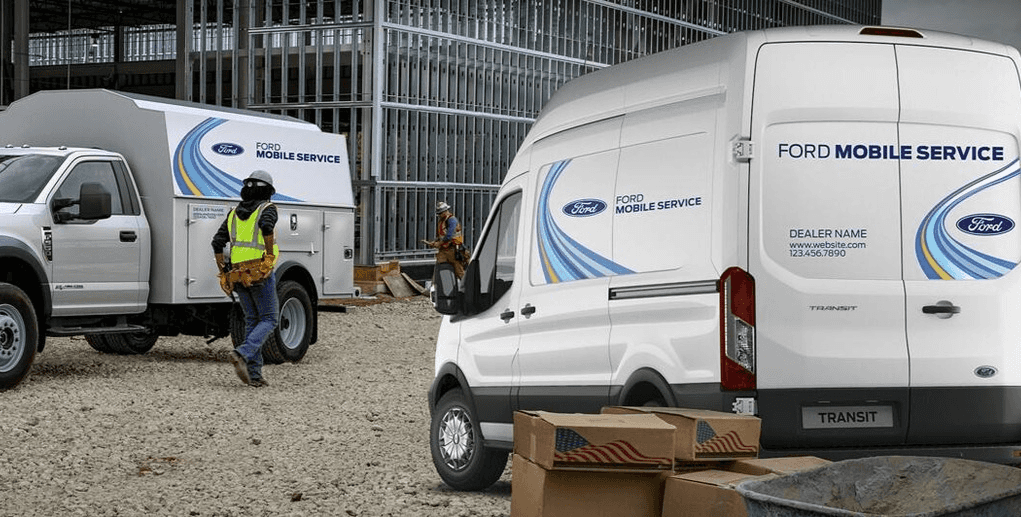 ---
Whether you live in Salem or Keizer, we know that life can be pretty hectic on a day-to-day basis. Between afterschool activities, annual physicals, and everything else, another appointment can be an annoyance. When it comes to routine auto maintenance on your Ford, some drivers tend to skip it and move their appointments down the road. Unfortunately doing so can result in future car problems that require more time, more money, and far more extensive repairs.
At Skyline Ford, we know that everyone's schedule can be complicated on a weekly basis. Instead of coming to our on-site service center, how do we bring our certified technicians to you? With Ford Mobile Service, you can do exactly that!
What Auto Maintenance and Service Available is Covered in Salem?
You could live in Salem, Keizer, Hayesville, or Albany, either way Skyline Ford will bring our auto service expertise to you. To avoid any interruptions or inconveniences to your schedule, we can provide the following services to you, including:
Power Steering Fluid Exchange
Transmission Fluid Exchange
Brake Pads & Rotor Replacement
When you contact us, our Ford Mobile Service van can come directly to your address. Equipped with state-of-the-art equipment used in our service center, you'll get the same quality auto maintenance and service as you would at our location. The result is the same excellent service you've come to expect from our Skyline Ford staff.
The Ford Mobile Service Van in Salem
Loaded with the same equipment our on-site technicians use, we'll help you get your car up and running properly without issue. Whether you have a gas-powered, hybrid, or diesel-powered Ford, we've got the items to make sure the service goes well. battery testing items, wheel lock kits, jacks, and more are all ready for use. Our van can also carry up to 80 gallons of liquid, whether oil or gas if we have to drain fluids from your model.
Schedule Ford Mobile Service at Skyline Ford in Skyline Ford!
Are you ready for a new era in Ford vehicle maintenance? Call Skyline Ford or reach out to us online and schedule your first appointment with Ford Mobile Service. We also have a fully equipped tire center and accessories department if there's something specific you need taken care of. We'll see you soon!