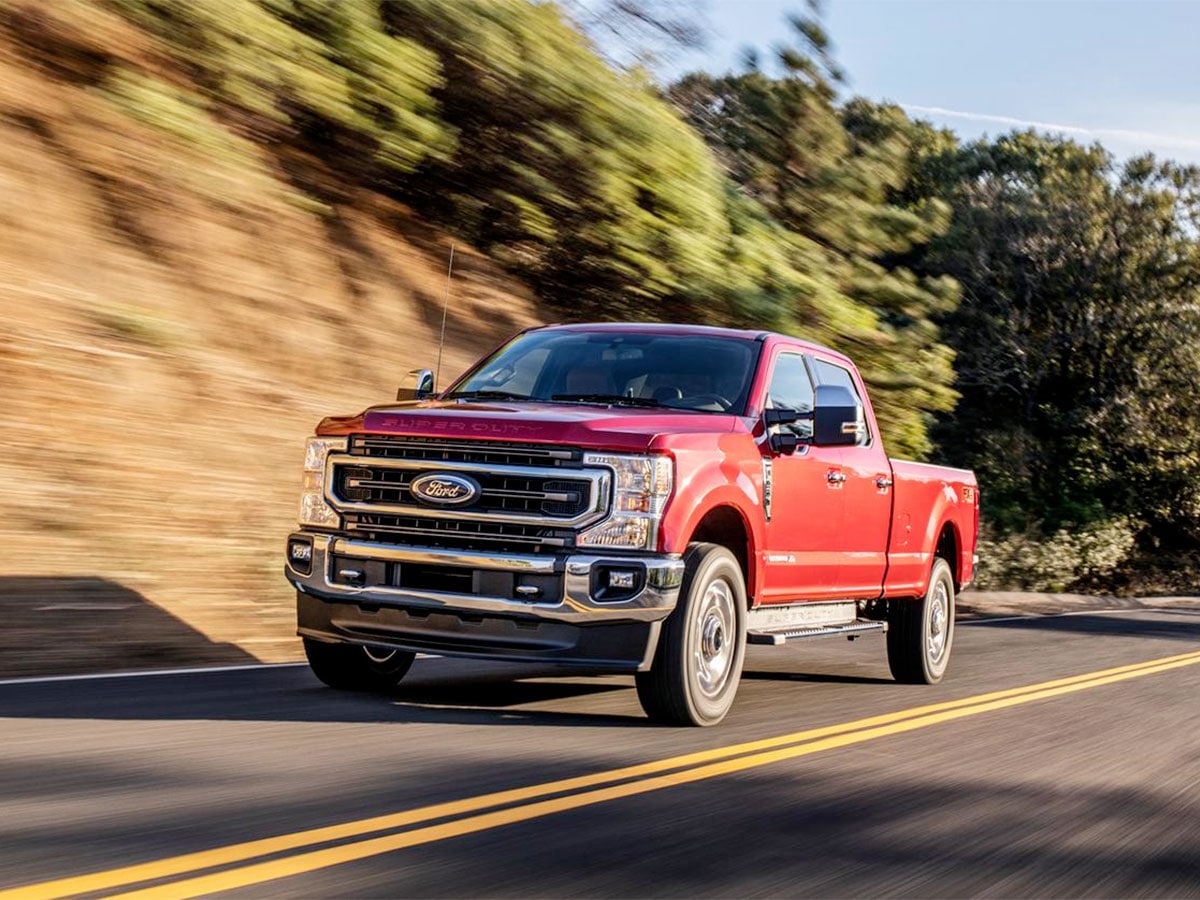 Why Maintaining Your Ford Is Important Even When Driving Less
There's a myth out there that (unfortunately) many drivers believe: if I'm driving less (or not at all) right now, my car shouldn't have any maintenance needs. This could not be more false. Just because your Ford isn't clocking any miles during this period of driving less, your vehicle still has numerous maintenance items that need to be addressed in order to make sure it'll be ready when you need it again. Sitting idle exposes your Ford to a host of issues it may not usually encounter. Make sure that your Ford's fluids are all in good condition and not past their best use time periods, and that your vehicle has been inspected for any wear and tear that may have occurred while sitting idle in your garage, driveway, or on the street.
Don't Forget - Your Fluids Do Expire
Depending upon how long you leave your vehicle idle, your fluids can definitely expire. People forget that fluids are due for a replacement either at a certain distance interval, or past a certain time interval. Just because your oil, brake fluid, or any other vehicular fluid hasn't reached the mileage threshold recommended by your manufacturer for replacement does not mean that the fluid has not worn out and could possibly do damage to your Ford. Thus, it's best to make sure your Ford has new oil and related fluids prior to driving it again, so that you know your vehicle is set up for success.
The Dangers of Vehicles Being Parked For Long Periods
Again, many car owners will think that, since their vehicle has just been sitting in one spot for however long they've left it there, it hasn't taken on any obvious wear and tear. What people do forget is that your Ford is prone to environmental hazards that occur naturally while your vehicle is parked, especially if it is not sheltered in a garage, carport, or other such covering. Falling branches and items from trees, sap and other debris from trees and plants, and curious animals all have the potential to cause significant wear and tear to the exterior (and possibly even interior) of your vehicle, which can cause long-term damage if not addressed properly. Scheduling a multi-point inspection with a certified technician at Skyline Ford is a great way to ensure that your vehicle hasn't taken on any unexpected wear and tear while sitting parked.
Service Hours
Monday

7:00 AM - 6:00 PM

Tuesday

7:00 AM - 6:00 PM

Wednesday

7:00 AM - 6:00 PM

Thursday

7:00 AM - 6:00 PM

Friday

7:00 AM - 6:00 PM

Saturday

8:00 AM - 5:00 PM

Sunday

Closed
Complimentary Service Amenities:
Gourmet Coffee

Shuttle Service
Ford Certified Technicians
Comfortable Customer Lounge
Friendly & Knowledgable Advisors
Vending Machines
Magazines
WiFi
HD TVs

Trust the Certified Technicians at Skyline Ford to Inspect Your Vehicle
Inspections and fluid replacements are going to be your primary ways of maintaining your vehicle while it's sitting idle, and making sure it's ready for the next time you need it. Certified technicians at Skyline Ford have the tools and training to handle any of your inspections and other related service items, and only use genuine OEM parts and products in the event you need new equipment. Schedule service online with Skyline Ford today, and make sure your Ford is ready when you need it again.
Stop by or call today to schedule world-class auto service!
Dealer Wallet Service Marketing & Fixed Ops SEO by