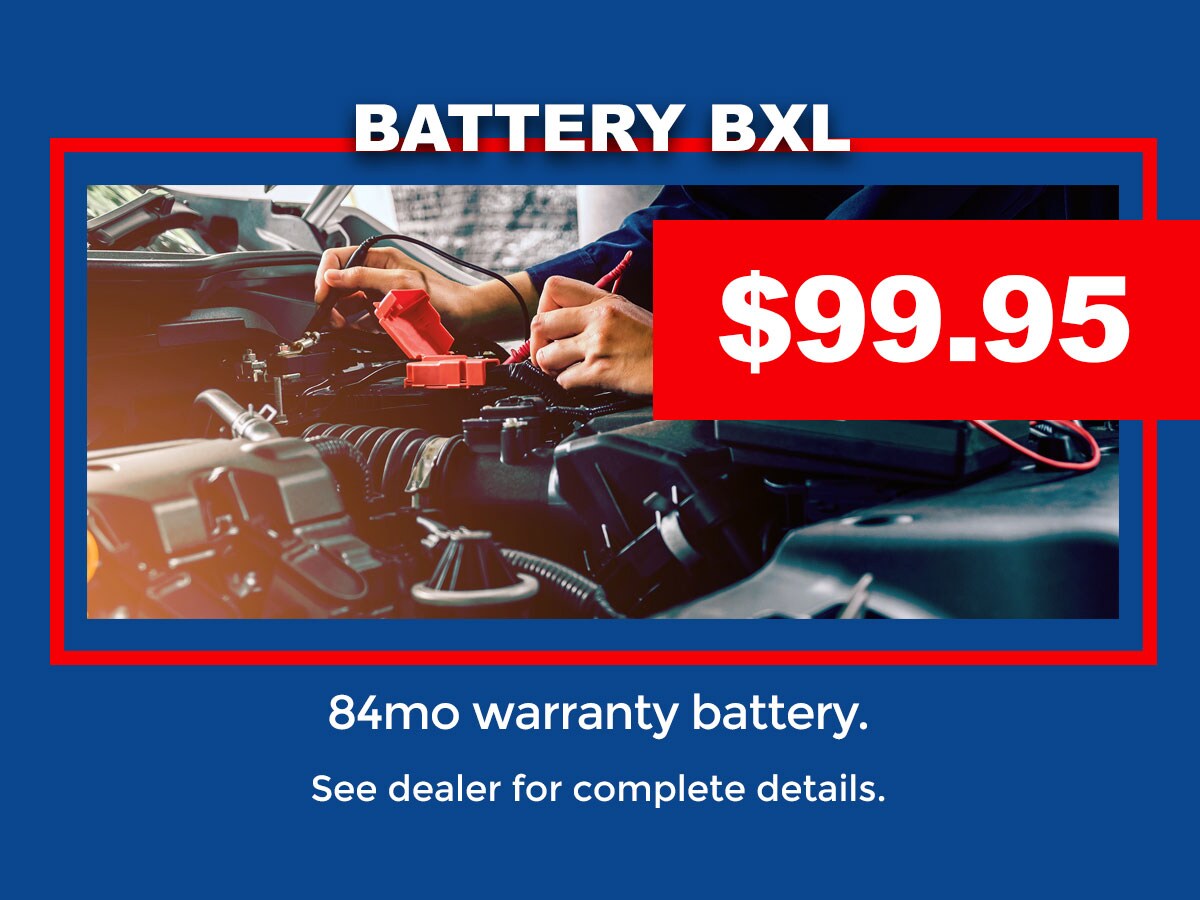 The Right Service for Your Vehicle
It's cold, raining, dark, and you are by yourself in a parking lot with a vehicle that won't start. Don't let this scenario happen to you, make sure you get your Ford, Lincoln, or Mercury's battery replaced by Skyline Ford.  Our factory-trained technicians use only genuine Motorcraft® parts that have been specifically designed for your car, truck, or SUV.
Leave the battery replacement in your vehicle to the pros. Incorrectly installed batteries can cause damage to your vehicle's electrical system by causing shorts or even physical damage if it isn't properly secured and comes loose during hard acceleration, braking, or going around a sharp corner.
If you are unsure how old the battery is in your vehicle or if it's the correct battery type, having it replaced at Skyline Ford's service center will give you peace of mind knowing you can count on your vehicle's battery when you need it most.
Driving Conditions That May Cause Premature Wear of Your Battery
Most car batteries last at least 3 years, however, there are two conditions that may have an adverse impact on the longevity of the battery in your vehicle.
The first is frequently driving on short trips. Your battery's charge is depleted each time you start your vehicle. Normally, this isn't a problem, however, frequently driving on short trips may not give your vehicle enough time to fully charge the battery via the alternator.
Repeatedly driving your battery without letting it get back to a full charge can eventually reduce the life of the battery and necessitate a more frequent battery replacement interval.
The second factor that can have an adverse impact on your vehicle's battery longevity is the environment it's driven in. Frequently driving your vehicle in very hot or very cold temperatures can also shorten its life.