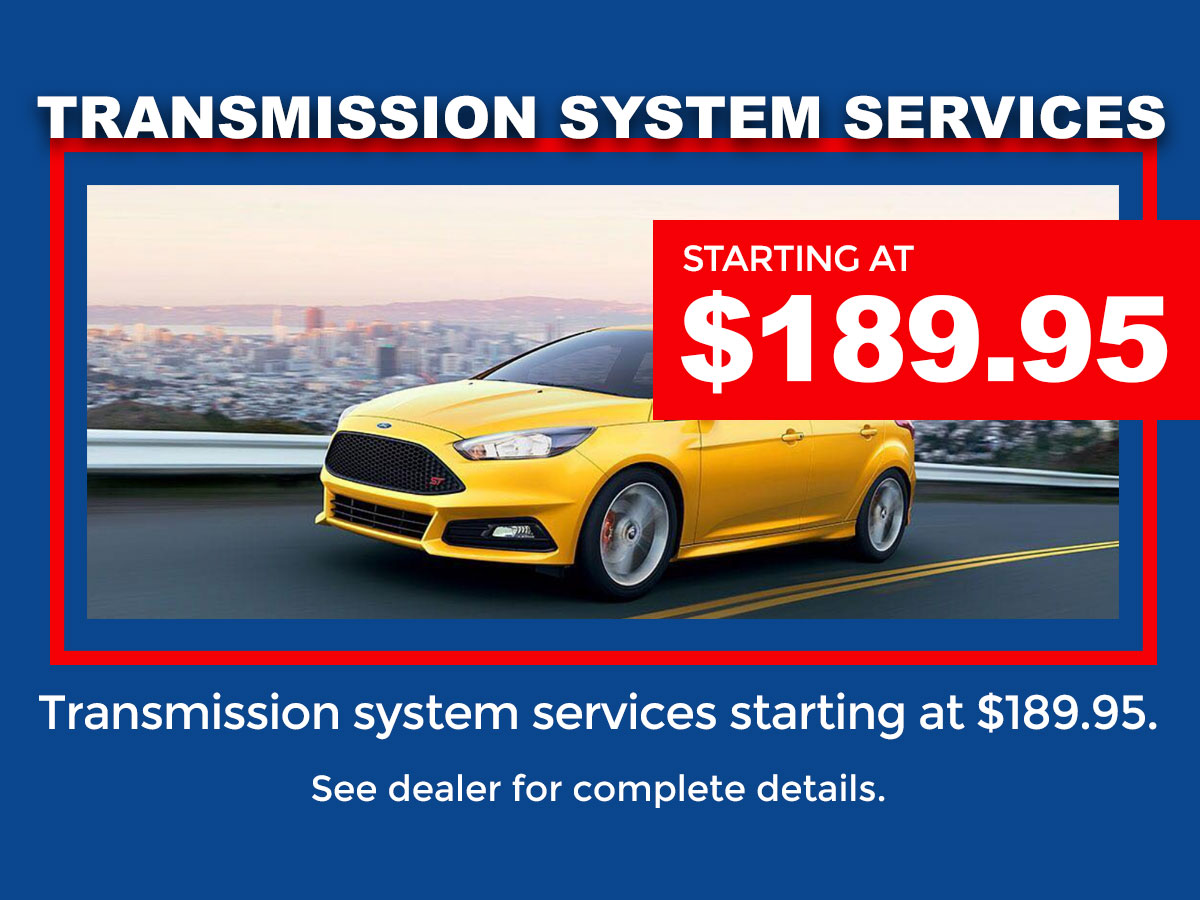 Salem Area Ford Automatic Transmission Fluid Exchange Service
When it's time to have your Ford's automatic transmission fluid exchanged and serviced, go with the best, and come to Skyline Ford. Our factory-trained technicians have the most experience and expertise in the Salem area to work on your vehicle. Our service center specializes in all years and models of Ford vehicles.
Why Should You Have Your Automatic Transmission Fluid Exchanged?
While the transmission in your Ford comes from the factory with top-quality fluid, even the best fluid doesn't last forever. Over time, transmission fluid can become dirty with contaminants and tiny bits of metal from the transmission gears.
Your vehicle's transmission has lots of small narrow passageways that the transmission fluid has to flow through. Dirty fluid can cause a buildup of contaminants, which can inhibit the flow of the fluid. If this happens, the transmission has to work harder to circulate the fluid and can lead to the unit overheating.
What is an Automatic Transmission Fluid Exchange Service?
A basic transmission fluid exchange service consists of checking the transmission fluid level. If the fluid is low then the system will also be checked for leaks.If the fluid is full but dirty or past its service interval, then the old fluid will be drained out of the transmission. After all the fluid has been drained out, it will then be flushed with fluid to clean all of the passageways and remove any buildup that may have occurred. Once the transmission is flushed and determined to be clean, it will be refilled with the correct automatic transmission fluid according to the manufacturer's specifications.
How Often Should You Exchange the Fluid in Your Automatic Transmission?
The service intervals for a fluid exchange on an automatic transmission can vary quite a bit depending on the year and model of your car, truck, or SUV.
Traditionally, most manufacturers recommended having the fluid changed every 30,000 -60,000 miles. However, some newer transmissions recommend 100,000 miles or more.
Additionally, how and where you drive may also influence the service intervals for its automatic transmission. Some severe conditions such as frequent towing, carrying heavy payloads, or frequent hard acceleration can impact the automatic transmission fluid's longevity.
That being said, it's always best to check with your vehicle's owner's manual for the factory recommendations for your specific vehicle.