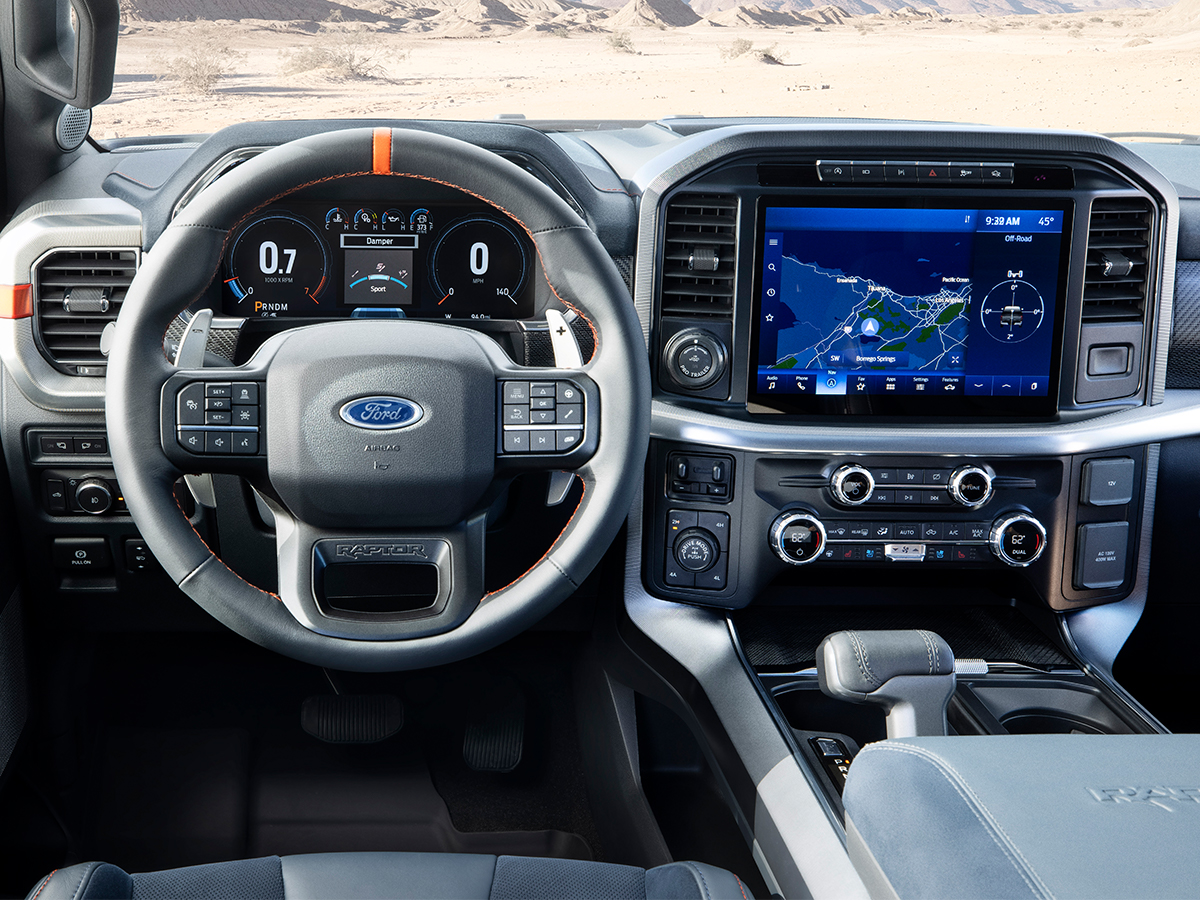 Let Us Recharge Your Ford's A/C Near Salem, OR
If your A/C has stopped blowing cold air, there are a couple of reasons why. It could have to do with your cabin air filter and the air supply you're getting, or it could mean your A/C system has a problem. When your A/C is out of refrigerant, that means it needs an A/C recharge, and we here at Skyline Ford are happy to do it and an associated inspection to make sure you don't need another recharge soon!
The Refrigerant in Your Ford's A/C System
Normally, your A/C system is a closed system, which means your refrigerant shouldn't deplete or lose pressure. Over long periods the refrigerant does slowly dissipate through gaseous diffusion, but your car has to be very old for this to be the cause of you needing a recharge. The other reason why refrigerant can be gone is a leak, which we check for every time we recharge A/C. We can inject a tracer gas into your A/C so we can detect exactly what's leaking and where so that we can replace the part that has let out the old refrigerant.
How an A/C Recharge Works
Your A/C system works similarly to your refrigerator at home, in that it uses a compressor to push gaseous refrigerant into a hot liquid, cools that liquid, then releases the liquid into an unpressurized chamber. This causes the liquid to become a gas again, and as it expands it takes heat away from the surrounding air, cooling it. The cool air is then blown into your cabin. An A/C recharge refills your A/C system with the refrigerant that's being compressed and expanded.
Service Hours
Monday

7:00 AM - 6:00 PM

Tuesday

7:00 AM - 6:00 PM

Wednesday

7:00 AM - 6:00 PM

Thursday

7:00 AM - 6:00 PM

Friday

7:00 AM - 6:00 PM

Saturday

8:00 AM - 5:00 PM

Sunday

Closed
Complimentary Service Amenities:
Gourmet Coffee

Shuttle Service
Ford Certified Technicians
Comfortable Customer Lounge
Friendly & Knowledgable Advisors
Vending Machines
Magazines
WiFi
HD TVs

Skyline Ford Provides You With Convenience and Quality
With three easy-to-access locations, Skyline Ford is the easiest choice for local A/C recharges. Our certified technicians will check your A/C system for leaks and make sure you have cool air when you need it, and we offer genuine OEM Ford parts for any replacements and service specials for discounts on regular maintenance. Our comfortable waiting area has HDTV and free Wi-Fi, along with gourmet coffee and snacks. We like to treat our customers the best we can!
Schedule an Appointment with Skyline Ford for Your A/C Recharge
If you want an A/C recharge that will keep your A/C going, come to Skyline Ford. Our certified technicians will treat your car like their own, and they'll have your A/C blowing cold air on you in no time. Set up your appointment online, and you can choose a time that's best for you and your schedule, and we'll be ready for you then!
Stop by or call today to schedule world-class auto service!
Dealer Wallet Service Marketing & Fixed Ops SEO by